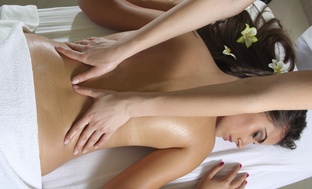 Deep Tissue or Swedish Massage
Benefits of Massage
Massage therapy performed on a healthy person increases muscle flexibility, relaxation and decreases stress levels. The most profound changes from massage seem to occur in areas of the body that have experienced tension or injury. The mental aspects of massage include overall stress relief and evokes the feelings of well-being.
Attributes of massage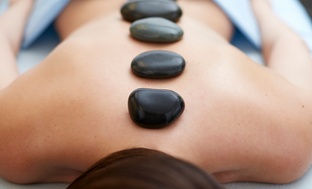 Increases blood circulation
Improves range of motion
Relaxes and eases tight and sore muscles
Relieves pain from injury
Strengthens the immune system                                                                Hot Stone Massage
Calms the nervous system
Relieves stress and aids relaxation
Promotes activation of endorphins
Reduces anxiety
Alleviates fatigue
Enhances feelings of well-being
Foster deeper and easier breathing
How often are massages given              Therapeutic Massage
Every person has different needs, usually massages are given once a week, every 3 weeks or once a month.  For effectiveness massages should be given every 2 weeks so that the muscles get acclimated to relieving stress, anxiety and calming the nervous system.
Types of Massages
Swedish– Its relaxing and increases blood circulation along with reducing tension and achy muscles.
Deep Tissue– Emphasizes the muscle relaxation and allows ease of motion and movement.
Hot Stone- Extremely effective for releasing stress and tightness of muscles, the heat from the stones relaxes the stiffness from the muscles producing more flexibility.
Check out your local Day Spas and get a massage today. You will be glad that you did. Readers, I 'd like to hear from you. Recommend your favorite place for massage treatments.